Our company that we established in 2014; By following the developing construction sector closely and continuously improving its staff, it continues to serve in Antalya, receiving positive results from the inspections of the Ministry of Environment and Urbanization (Ministry of Public Works).
"FENIX YAPI", which has successfully implemented many housing projects, continues its activities by reflecting technology and developments to its projects with its dynamic structure to bring a different dimension to the sector.
FENIX YAPI has adopted the mission of applying engineering and architectural science to its projects with its professional team, young and dynamic structure, and the core staff trained within its own structure.
OUR MISSION
To follow the developments in the building sector and to contribute to these developments,
To provide reliable service by ensuring everything on time and customer satisfaction,
Aiming to be permanent and to grow by keeping up with the changes,
To produce suitable structures with construction technologies that are always developing at high quality standards by using the latest technological opportunities in engineering and management sciences,
To produce exemplary projects by following world-class construction technologies without sacrificing honesty and quality,
To provide services worthy of our position and the trust of our customers by knowing the satisfaction of our customers as our own satisfaction
OUR VISION
To be the first choice of our customers by creating quality and reliable works,
Being respectful to people and nature,
To increase the production quality by renewing itself with its identity that is always entrepreneurial, innovative and open to development,
To implement large urban transformation projects in different concepts with an architectural identity,
To provide customer satisfaction in production, marketing, sales and after sales processes and to provide a sincere, reliable, professional service by transforming it into a permanent friendship.
---
Related Documents
Company Profile
Download file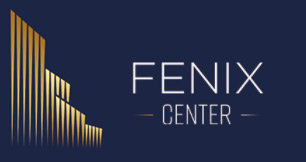 Fenix-Center
Best mixed life project in Antalya; As Fenix Yapı, we proudly present FENIX CENTER!
Goto Project
---